Legal Marketing Tips You Need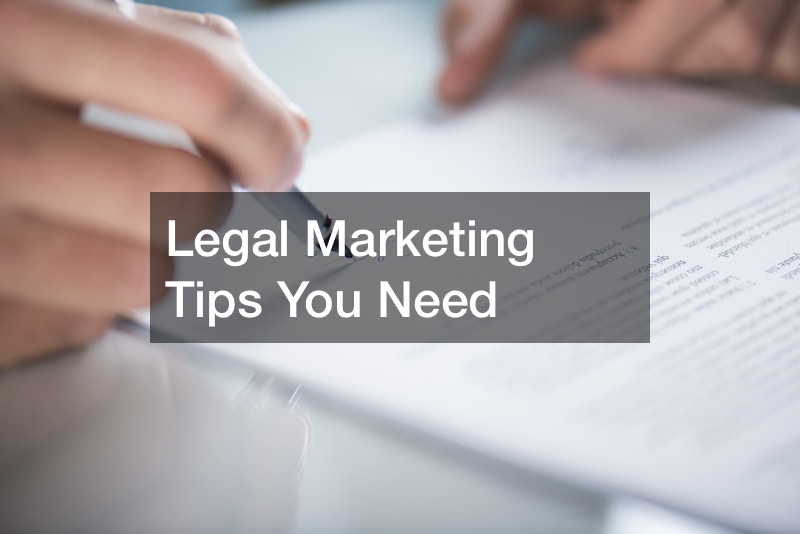 As the name implies, "Marketing for Lawyers – 8 Tips," by Marketing 360, offers eight tips for legal marketing or marketing law firms via the web. They include:
Tip 1: Build a high-quality, mobile-optimized website that compares well with your competitors' sites.
Tip 2: Dominate Google by using paid ads and maps, and regularly publish new content. Dominate several search terms rather than be all things to all searches.
Tip 3: Use a Client Relationship Management (CRM) tool to organize and automate your interactions with clients and prospects.
Tip 4: Use your CRM to automate outbound emails to clients and prospects.
Tip 5: Invest in online reputation management to put your best reviews forward.
Tip 6: List Yourself in Local Directories. Find the directories that align with your focus and gain a top seat at the virtual table.
Tip 7: Practice retargeting, meaning stay in front of those who visit your site.
Tip 8: Develop informational videos and support them by advertising to position your firm with those gathering information via YouTube.
Hopefully, these eight tips for legal marketing provided you with valuable strategies for any law firm. To learn more, consult the video we've linked to explore this topic further.