How to Get More Clients for Your Janitorial Service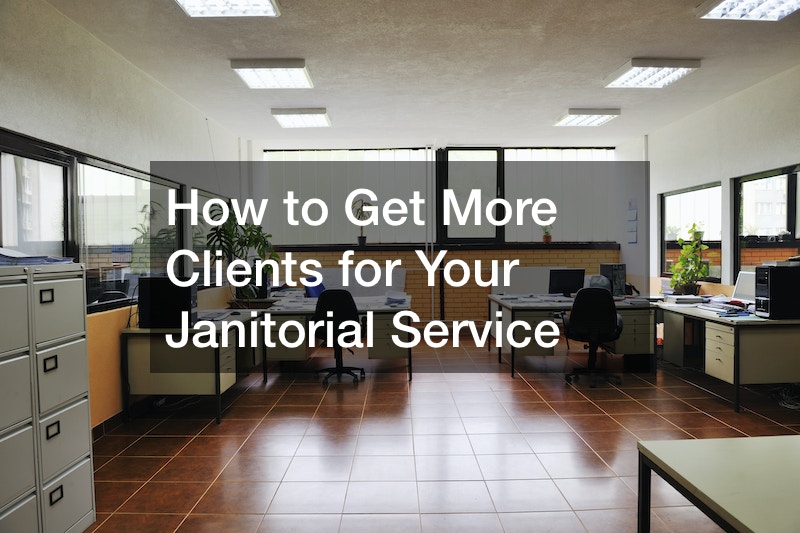 No matter what kind of janitorial services business you operate, you can alway find new clients and customers to keep the regular ones happy.
So, how to get more clients for your janitorial services business? Here's what you need to know.
* Online Marketing
Whether you're just getting started to operate a cleaning company, or you have been around for decades, putting up a digital presence is always the key to reach to new customers.
It's just so easy, as you only have to create a basic website and other plans like creating logos for the business, and analyze the behavior of your visitors.
* Get Positive Online Reviews
There are many platforms you can use to help janitorial service business thrive and expand customers. You only have to be diligent enough in responding to client reviews and maximize social media efforts.
* Come Up with a Marketing Plan
In any business, a marketing plan is always one of the best strategies to getting more clients. You only have to figure out who you are going to reach and understand what they need.
* Customer Referral
If it's not too much, you may go for customer referral. It's kind of daunting, but it's sure to get more clients fast. You also don't need to be too salesy. Just be yourself and talk to them casually.
.