Tips for Finding a Good Crop Insurance Agent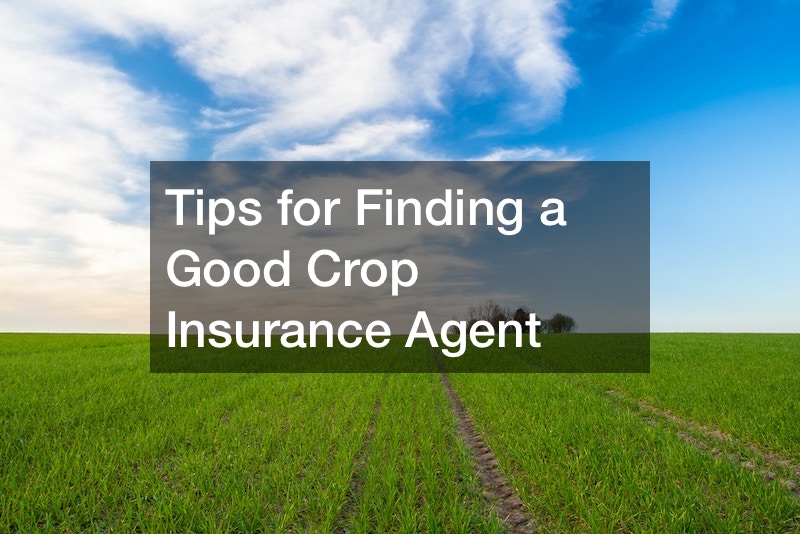 Finding a good crop insurance agent is crucial for protecting your farming business and ensuring you have the right coverage. Here are some tips to help you find the right insurance agent:
Research Local Agents: Research insurance agents in your area. Look for agents specializing in agricultural insurance who have experience working with farmers.

Check with fellow farmers to narrow down your options.

Check Credentials: A reputable insurance agent should be licensed and certified to offer insurance products. Look for affiliations with reputable insurance organizations, as it demonstrates their commitment to professionalism and industry knowledge.
Seek Expertise in Agricultural Insurance: Crop insurance is a specialized field, and you'll want an agent who understands the unique challenges and risks. Choose an agent with expertise in agricultural insurance and can tailor policies to suit your needs.
Strong Track Record: A good insurance agent will have a strong track record of working with farmers and helping them secure appropriate coverage. Ask for references and testimonials from other agricultural clients to gauge the agent's reliability and customer satisfaction.
Communication and Accessibility: Ensure the agent is responsive and accessible. Insurance needs can change quickly, especially in the agricultural sector, so having an agent is essential.
Compare Quotes: Obtain quotes from multiple agents to compare coverage options and prices. While cost is an important factor, it's equally important to consider the level of coverage and service provided by each agent.

.