What to Know Before You Rent Any Heavy Equipment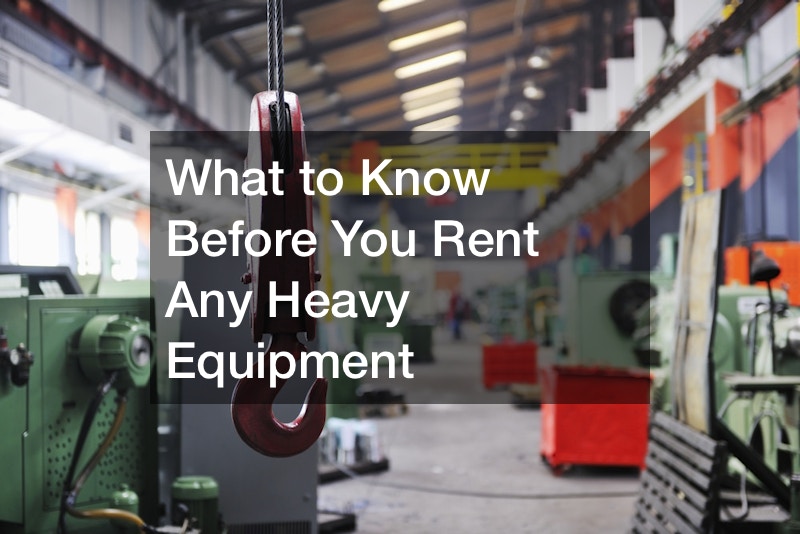 Renting heavy equipment can be a cost-effective solution for various construction, landscaping, or industrial projects. However, it's important to consider a few key factors before making a rental decision.
Firstly, thoroughly assess your project requirements. Understand the specific equipment you need and the tasks it will be used for.
Consider factors such as capacity, size, and capabilities to ensure the rented equipment meets your project needs.
Next, research reputable equipment rental companies. Look for one with a reliable track record, positive customer reviews, and well-maintained equipment. Check if the rental company provides training or assistance in operating the equipment and if they offer support or repairs in case of breakdowns or malfunctions.
Before finalizing the rental agreement, carefully review the terms and conditions. Pay attention to the rental period, rates, and any additional fees or charges. Ensure you understand the responsibilities and liabilities associated with renting the equipment, such as maintenance, insurance, and damage liability.
Additionally, inspect the equipment before renting. Check for whatever signs of damage, wear, tear, or mechanical issues. Take note of existing damages and discuss them with the rental company to avoid being held responsible for pre-existing conditions.
Lastly, determine whether your existing insurance policy covers rented equipment or if you need to purchase additional insurance.
By considering these key factors, you can decide wisely when renting heavy equipment and ensure a smooth and successful project execution.
.